MyChoice® Recommendation Engine Benefits Insights Report
2022 Results Dashboard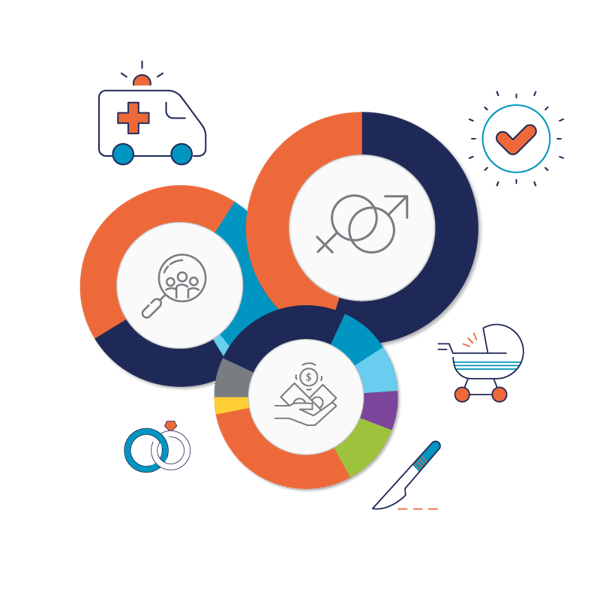 Who knows more about their benefits?
WHO CONSIDERS THEMSELVES "BENEFITS PROS"?
47% of Millennials
(age 25-40) are confused about their benefits.
People making between $30k-$50k are the most confused about their benefits.
Only 8% of those earning between $80k-$100K are confused.
16% earning $100K+ are confused about their benefits.

Who is more financially prepared for a medical emergency?
WHO SPENDS LESS THAN THEY EARN AND REGULARLY SAVES FOR EMERGENCIES?
Among individuals making $30k-$50k, 35% could pay for an unexpected expense with cash savings.
Among users earning $100k+, 63% say they could use cash savings to pay for an unexpected medical expense; 8% would either go into debt or pull from their retirement.

Who is making plans to get married?

Who's planning to welcome a child?

Who is going under the knife?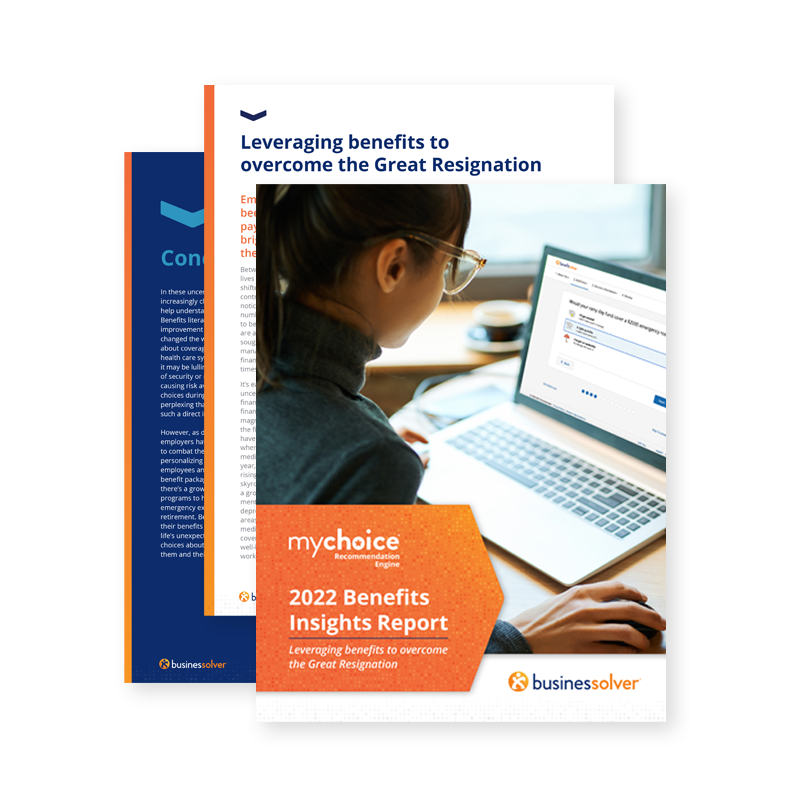 Ready to really dig in?
Forces other than rationality come into play when employees choose their benefits, and that's what the MyChoice Recommendation Engine Benefits Insights Report looks to uncover, learn from and share with the HR and benefits community.
Download the Full Report
*While the MyChoice Recommendation Engine features a non-binary gender option, results from non-binary users were not statistically significant for reporting purposes.