Benefits Compliance is Everyone's Job

Introduction
Benefits compliance is more than a set of legal obligations; it presents HR professionals with an opportunity to protect those we serve—people who come to work every day and who depend on their benefits to secure and improve their lives and their family's. They are our coworkers, friends, neighbors and community members.
As such, benefits compliance belongs to everyone. It's about doing your job right for all the right reasons.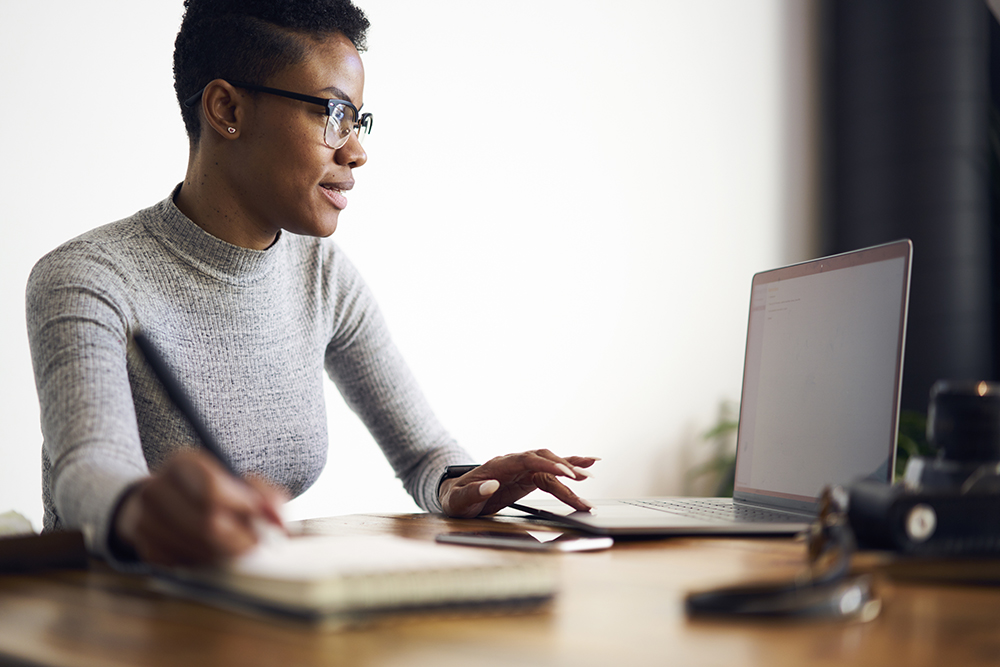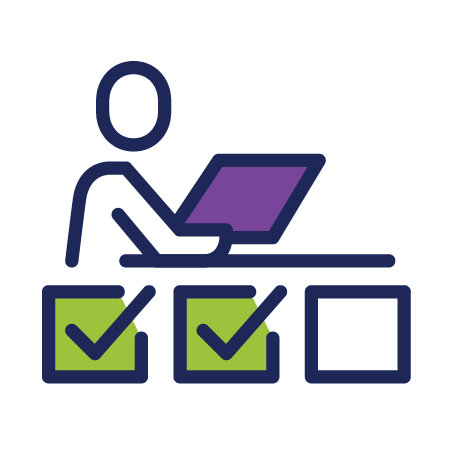 Start by Taking Inventory
While protecting the rights and privacy of employees and members in your benefits system is a shared responsibility across your organization and your vendors, HR benefits professionals fill a special role in ensuring compliance. It all starts with knowing how to navigate the rapidly changing landscape of health and welfare regulations at the state and federal levels
Businessolver Compliance Inventory. Updated three to four times per year, this guide helps HR professionals navigate nearly 100 and federal compliance issues, including easy-to-follow instructions for sending required notices to plan participants.
While the primary audience for this resource is benefits administrators, the real winners are the employees they serve. By helping HR professionals understand their responsibilities under a myriad of quickly evolving regulations, their employees' rights are preserved and their privacy protected.
Find Opportunity in Obligation

Benefits professionals are well-versed in compliance issues and often regard them as obligations that yield few, if any, opportunities to improve benefits' cost-effectiveness or overall benefits strategy. Failing to comply with COBRA notice requirements, for example, can result in a fine or an excise tax of $100 per person per day per violation.
Occasionally, though, a regulation comes along for which the potential opportunities far outweigh the burden of the obligation. A good example is the Transparency in Coverage Rule. Finalized in late 2020, the rule seeks to allow Americans to more accurately predict their health care costs by helping them find and filter care providers within their network and location, and with respect to the amounts paid toward their deductible and out-of-pocket maximum.
With effective dates staggered across a three-year period, the new regulation methodically peels back the curtain that has obscured the personal and macro-economics of health care for decades. And for benefits professionals, there's never been a better opportunity to increase employees' engagement in their health care and pharmacy benefits.


For plan years beginning on or after:
Jan. 1, 2022
Jan. 1, 2023
Jan. 1, 2024

Publicly disclose:

Negotiated rates for in-network providers

Historical allowed amounts for out-of-network providers

Prescription drug costs

Disclose to participants via online self-service tool:

Disclose to participants via an online self-service tool:

All covered health care items and services
Empowering employees with resources like these not only helps them make more informed decisions, it also provides employers with the opportunity to save on their health care and pharmacy costs. Just consider these trends: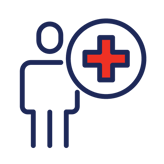 Encouraging employees to seek in-network care can reduce employers' health care spend by 3%.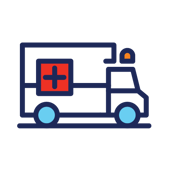 Up to 27% of U.S. emergency room visits can be managed in physician offices, clinics and urgent care centers, saving $4.4 billion annually.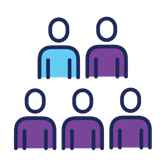 Nearly 1 in 5 inpatient admissions includes a claim from an out-of-network provider.
Don't Get Caught by Surprise

Another example of a compliance issue having a positive impact on employees and employers alike is the No Surprises Act. Signed into law in late 2020, this long-awaited regulation protects patients from previously unforeseeable or unavoidably high medical costs.
Intrinsically connected to the Transparency in Coverage Rule, the No Surprises Act has been a high-priority and bipartisan issue for decades. It is intended to address three scenarios where a participant receives a large medical bill through no fault of their own:
1. A plan participant

has an emergency medical condition

that lands them

in an out-of-network hospital

or emergency room

.

B

ecause it's out-of-network

, they

receive

a balance bill.

2. A participant schedules a procedure at an in-network facility but, without knowledge or consent, receives treatment from an out-of-network provider (e.g., an anesthesiologist) . As above, they receive a balance bill.

3.

A participant is transported by an air ambulance service provider, often following a car crash or other emergency that renders them unconscious. Unfortunately, very few of these providers have negotiated with even the largest insurers, resulting in out-of-network bills of more than $40,000 per ambulance ride.
By not holding plan participants liable under these scenarios, employees—and employers in most cases—are protected from unforeseeable or unavoidable medical costs.
How big a deal is this? Simply put, pretty big. Consider these statistics: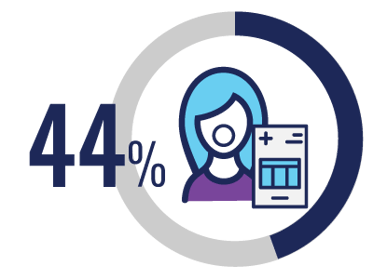 44% of Americans
have rec
eived a surprise out-of-network bill
.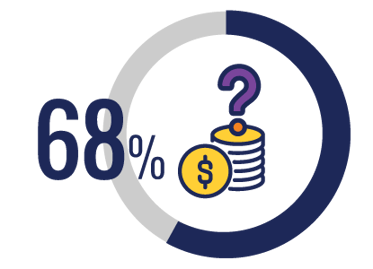 Among those
, 68% said the bill was difficult to pay
.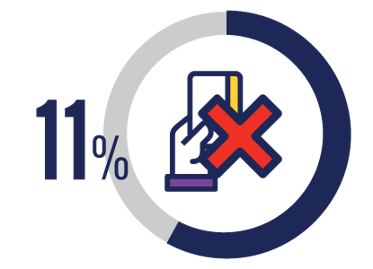 11% said they could not pay the bill at all
.
Breathe a Sigh of (Federal) Relief
Further evidence of lawmakers'—and even bureaucrats'—positive intent in introducing new regulations occurred in the wake of the COVID-19 pandemic: From March 2020 to March 2021, at least five legislative actions yielded economic relief for Americans, including these affecting employee benefits compliance:
Flexible Spending Account (FSA)

r

elief
Internal Revenue Service Notice 2020-29 allowed employers to make mid-year FSA plan modifications, and Notice 2020-33 allowed carry over amounts up to $550 for health care flexible spending accounts (HCFSAs). However, due to massive deferrals of care and provider shut-downs, many employees still faced a surplus in HCFSAs and dependent care flexible spending accounts (DCFSAs).
So, many DCFSA holders found themselves with a lot of funds and no providers, as day care providers and summer camps closed or cancelled activities early in 2020. Many employees were left with no recourse to recover contributed funds without an extension or carryover provision.
The Consolidated Appropriations Act, gave employers several options to help current HCFSA and DCFSA members, including a "late" enrollment period. In summary:
The relief permits employers to allow

HC

FSA and

DC

FSA plan participants to carry over any remaining balances from 2020 and 2021 into the following years

, without being

limited to the $550 maximum that would

usually

apply. Prior to the relief act, t

here was no provision for carry

over

s

for dependent care FSAs.

For HCFSA or DCFSA plans utilizing grace periods, these grace periods can be extended for a total of 12 months. This relief applies

to

plan years ending in 2020 and 2021. It is important to note that extensions of grace periods through the end of the year may

affect

some

participants'

abilit

y

to contribute to a

health savings account,

as participation in a HCFSA that is not limited purpose disqualifies participants from contributing to an HSA.

The relief also allows for employees who termed their FSAs to exhaust their 2020 or 2021 health care FSAs. For example, if someone

stops participating

in

a

health care FSA, they can still access funds for the remainder of the plan year. This relief was previously available under COBRA in certain situations. This optional relief is available for individuals who terminate participation during 2020 or 2021. 
Employers may permit employees to make

a mid-year change

to

their FSA contributions without the need for a change in status

(but not more than any applicable dollar limitations)

. This ability is like earlier relief provided in 

IRS Notice 2020-29

,

 but expand

s

to allow non-plan participants to subsequently enroll in the FSA. This applies to both

HC

FSA and

DC

FSA.

For

DC

FSA participants whose dependents aged out in 2020 (

reached

age 13), the relief also temporarily increases the maximum age for eligible dependents from 1

2

years old to 1

3

years old. Unused

DCFSA

funds may apply to otherwise eligible dependents who have not yet

reached

age 14.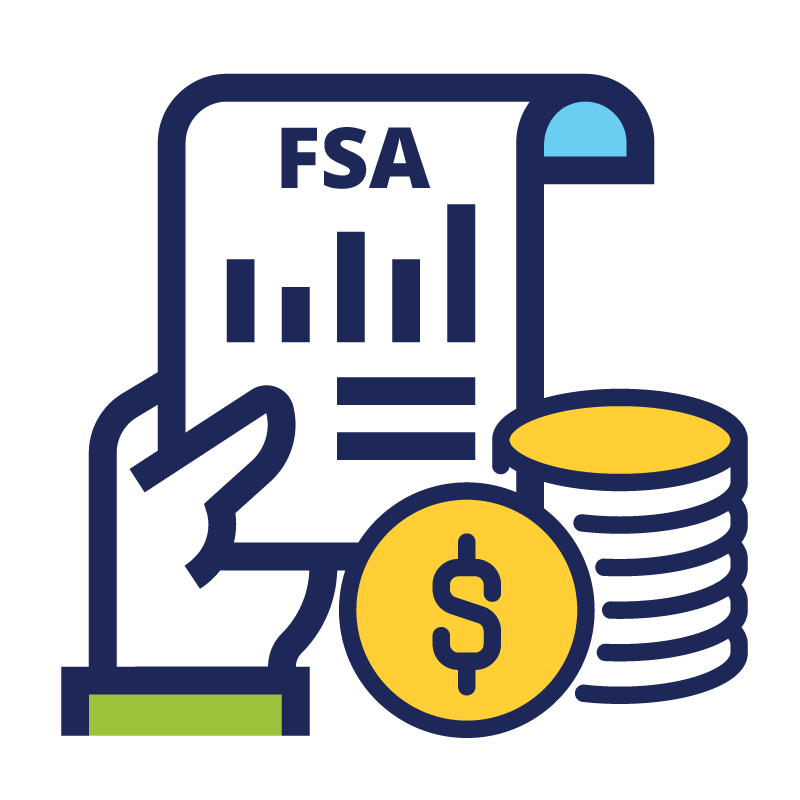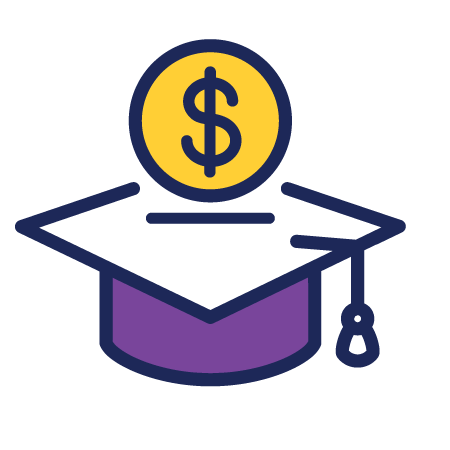 Extension of

t

ax-free

s

tudent

l

oan

b

enefits
According to Ameritrade, education spending was the number one financial disruptor in 2019. Then came the pandemic.
Within a few short months, up to 45 million Americans with student loan debt found themselves in the wake of employment disruptions caused by COVID-19. While the March 2020 CARES Act allowed employers to make tax-free contributions of up to $5,250 through the end of the year, the December 2020 COVID relief act extended that provision through at least Dec. 31, 2025.
That's good news for employers, as student loan assistance is an effective way to recruit young talent and retain already trained and valuable workers. In fact, at want their company to help them pay down student loans, while only a quarter in that same group would be as interested in retirement support.
Employers looking to explore or expand this area of their benefits should consult with their benefits advisers and consumer accounts provider for guidelines to create this highly popular benefit.
COBRA

e

xtensions
Within the first few months of the pandemic, COBRA relief required employers to extend the time available for participants to enroll in coverage, pay their COBRA premiums, report COBRA-qualifying events and even submit claims. While most employers opted to treat this as an extension of the grace period (and continue participants in COBRA coverage during the relief period) it was not adopted by all employers.
In early 2021, Businessolver encouraged our clients to review and reaffirm their COBRA approach. With the increased number of employers looking to implement a termination for non-payment (and reinstate coverage for anyone who subsequently makes a payment), we advised clients to review their plans to ensure that they still wish to continue their current approach.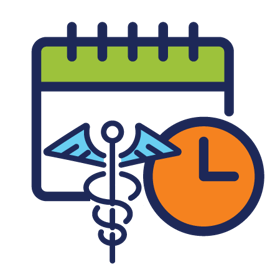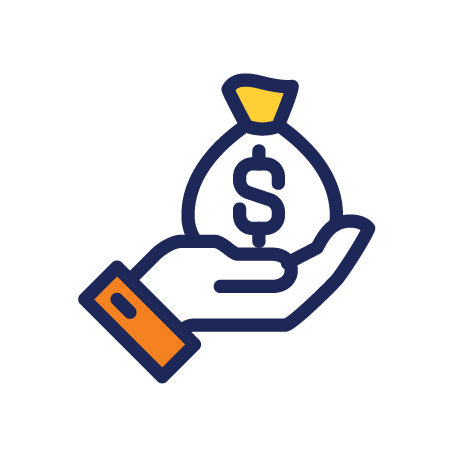 COBRA

s

ubsidy
Among the many provisions in the $1.9 trillion coronavirus relief bill passed in March 2021 was a 100% COBRA subsidy provision for some eligible individuals affected by the pandemic. Fortunately for Businessolver and many of our clients, we were able to draw upon our experience administering a similar subsidy in 2009 under the American Recovery and Reinvestment Act (ARRA).
Although ARRA provided a 65% federal subsidy for Americans who lost their health care due to an involuntary termination of employment, a study by the Mathematica Policy Research Center found:
Only 31% of subsidy-eligible individuals reported

being aware

of the subsidy

.

74% of black workers and 67% of Hispanic workers were aware of COBRA, compared to 90% of white workers

.
W

illingness to elect COBRA with the subsidy only increased from 34% to 69%

.

While

41% of

eligible white workers elected

COBRA,

only 17% of eligible black workers

and 22% of eligible Hispanic workers

opted in

.
To avoid similar lack of awareness and the resulting inequities this time around, communication is paramount–starting with knowing the details associated with the 2021 subsidy and how it differs from the one under the ARRA. These include:
2021 COBRA Subsidy

2009 ARRA Subsidy

Healthcare Marketplace plans may provide greater ease and accessibility for individuals and families to find coverage.

However, consumers may find richer benefits and network continuity by using the subsidy to opt for COBRA.

Healthcare Marketplace didn't yet exist

, making COBRA or the individual market the only options

.

Subsidy is 100%, allowing for easier administration.

Subsidy was 65%, creating more administrative complexity for employers.

Employers may want to provide supplemental communications beyond what is mandated by federal guidance to improve awareness among affected populations.

General lack of awareness among eligible populations created a learning opportunity for employers to improve communication initiatives.

Due to ACA's employer mandate, there is an increase in benefits

-

eligible employees—therefore a likely increase in COBRA-eligible individuals as well.

ACA, including its employer mandate, had not yet been approved. Thus, the overall COBRA-eligible population likely was lower than i

t is now.

Variations by industry and income may be less material than in 2009, based on the increased availability of employer-based benefits for lower-income employees.

There were noted variations by industry and income

levels.
Explore

N

ew HRA Options and Opportunities
When it comes to offering health care benefits, traditional group coverage has generally been the front runner. But in 2020, benefits professionals and compliance experts found themselves considering a new entrant to the field: individual coverage health reimbursement arrangements (ICHRAs).
As the name indicates, ICHRAs are a coverage arrangement by which an employer creates and funds an account for each employee that can be used to purchase health care coverage. This arrangement offers employers three important advantages:
1. Cost

c

ontrol.




ICHRAs enable employer

s

to define the amount of ICHRA funding for each

employee

class. (Think

"

defined contribution

"

for health

care.) This shields employer

s

from

large

annual premium increases and the potential cost variability inherent in self

-

insurance while still providing a health

care benefit.

2. Risk

a

voidance.


With traditional group coverage, employer

s

assume much of the risk for employees' health and health

care usage by footing most of the cost of fully insured plan coverage and then absorbing premium increases year over year. Self-insured employers bear the risk of health

care costs directly as they pay for claims out of their own reserves.

3. Flexibility.




ICHRAs allow employers to cover various types of employees differently. That means employer

s

can create employee classes and have different approaches for each subset. It's even possible for employer

s

to decide to discontinue group coverage in favor of an ICHRA arrangement for all employees.
While adoption of ICHRAs has remained relatively low, savvy benefits professionals are considering them as an alternative to COBRA subsidies for offboarded employees, while others are leveraging the new arrangement to build loyalty among their part-time and gig workers who would otherwise be ineligible for benefits.
Stick to ACA

Business as Usual
Then there's the Affordable Care Act. Also known as Obamacare, the 2010 law still represents the U.S. health care system's most significant regulatory overhaul and coverage expansion since the 1965 passage of Medicare and Medicaid. While marketplace notices and reporting responsibilities have become par for the course, they are no less burdensome. And with penalties for non-compliance still in place, most benefits professionals continue to take ACA requirements very seriously.
Fortunately, technology makes compliance a bit easier. For example, Businessolver's ACA Compliance SuiteSM manages ACA full-time employee rules, includes hours tracking, facilitates rules-based employer and employee notifications, and automates necessary regulatory reporting information.
Particularly important for today's benefits administrators is ensuring they have a process—or a solution—for 1095 data storage to facilitate reporting. Features they look for include:
Monthly storage of the fields identifying

"

offer of health coverage

"

to employees and enrollment for all covered individuals

A

standard extract file for data management

Automated population of Forms 1095-B and 1095-C
Many employers also look for:
1095 fulfillment

services through which their vendor can use the data stored to generate

Form

s

1095-C or 1095-B

and provide those deliverables in a

data file to the employer or completed

forms sent to the

employee
1094 IRS transmittal

services whereby the client

review

s

data to confirm offer and Safe Harbor codes

prior to the vendor

submit

ting

1094 data for all employees and dependents via the IRS-prescribed electronic filing format
To complicate matters, several states have introduced individual coverage mandates, requiring employers to know and follow an increasingly broad set of unique regulations. This is where the Businessolver Compliance Inventory comes in handy.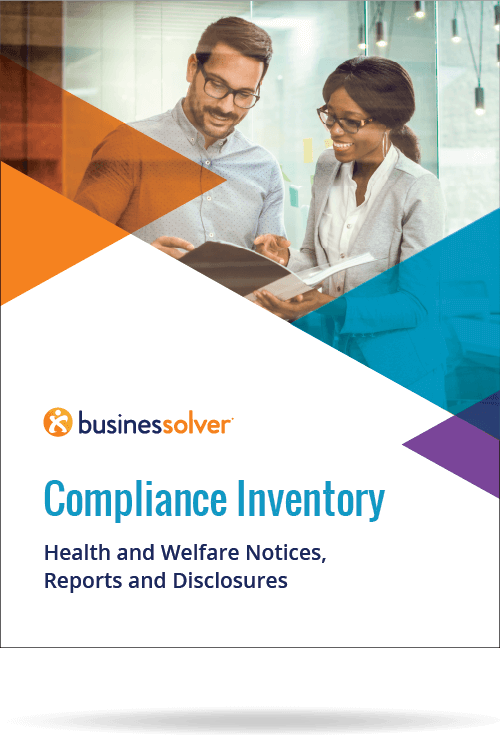 Looking for guidance on a particular compliance issue? Check out the Businessolver Compliance Inventory.