You care about your employees, and so do we. Don't waste another minute, or dollar, with the wrong benefits technology solution. Start a new journey where you can deliver innovative, intuitive and personalized benefits that have a real impact on your employees.
The truth is, asking your employees to be responsible consumers of their health and trusting them to choose the best benefits package that is both cost-effective and a perfect fit for their needs, more often than not falls short.
Sometimes the truth hurts.
But there's an easier, more personalized approach to make both your lives easier. And, not to mention, more streamlined.

By harnessing real-time data and insights to optimize efficiency, manage costs and ensure compliance, you can offer your employees personalized benefits plans that fit like a glove without working from sunup to sundown.
With the right technology to guide your employees to the right benefits at the right place and at the right time, you can rest assured that your employees will then seek the right care for the right value, bringing your benefits programs and strategies full circle.
That's good stuff.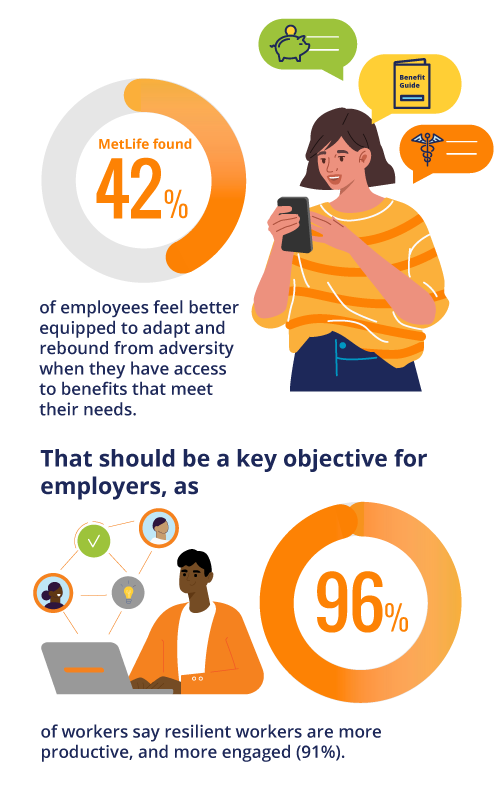 Businessolver provides

high-value service and benefits administration technology

that drive

s

: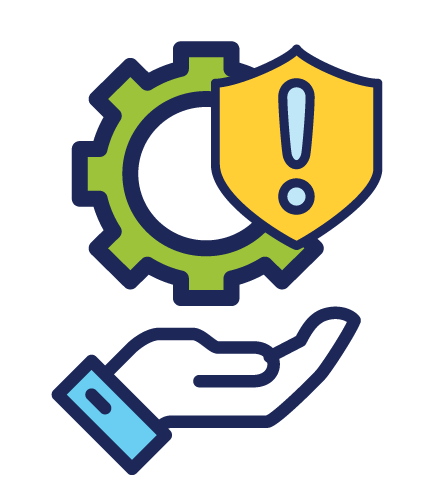 HR efficiency and risk mitigation.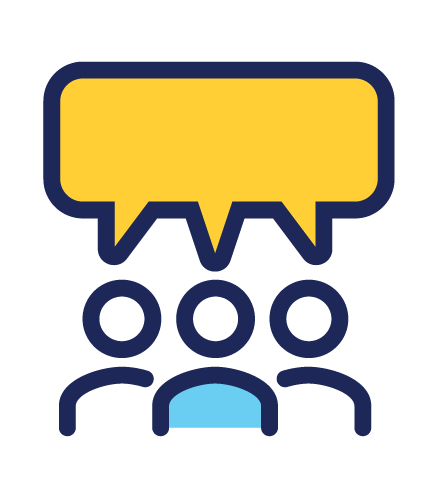 Employee engagement and productivity.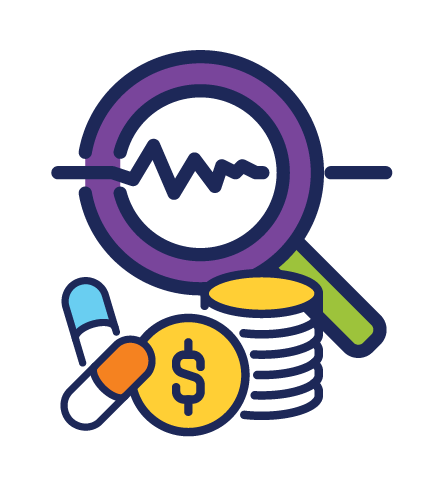 Health care cost and trend management.
HR Efficiency and Risk Mitigation
HR efficiency is often the first area of focus for an organization when considering a benefits administration platform. With internal resources stretched thin, HR professionals are seeking solutions that enable them to focus their time and energy on strategic initiatives, rather than transactions. Businessolver is unique in its ability to drive efficiencies through:
Single-Source Software as a Service (SaaS): 

Managing third-party vendors is time consuming for HR, legal, finance and IT. Working with Businessolver, you will have a single platform to administer benefits. Dependent verification, ACA reporting, COBRA and accounts such as FSA, HRA and HSA are administered from the same platform.

Benefitsolver is also the single source of the omnichannel employee engagement tools. This reduces the time you spend managing multiple vendors and the risks involved in requiring data transfers across multiple platforms or partners.

Automation: 

Benefitsolver is on the forefront of automating manual processes or those too daunting to attempt, including ongoing dependent verification, closed loop payroll, claim substantiation for account reimbursements, and more.

By automating these processes and leveraging the latest in data movement and API technology, we have mitigated the risk of variability in the application of policies and reduced resources required to reviewing and reconciling cases.

Service:

You can't have software as a service without the service. Our client teams and member service heroes are experts in delight. No cheesy tag lines here. We are committed to helping our clients to navigate their current obstacles and continuously move forward, towards their strategic organizational goals and the unknowns of tomorrow. With our depth and breadth of available benefits services, we continue to pave the road ahead. Our clients never outpace us or wonder where to go next. They get a technology that maximizes value and stays cutting edge – backed by a partner that always remains steadfast beside them.

Innovation: 

As a SaaS-based organization, Businessolver takes pride in the adoption of innovation across our client base. We do not code our system uniquely for each client, but rather configure each client in our system, so you will not be required to pay for a system upgrade to be on the "next version" of our platform. Businessolver also provides monthly product release updates to keep you informed on all the behind-the-scenes development.

Some of these product releases are expected, like updating the system due to regulatory changes. Others are to improve the employee experience, like converting all system-level communications from RTF to HTML.

Or, using Sofia, our AI personal benefits assistant, on the phone and web to make resetting a password easier for the employee (while just as secure). These examples are from one week of updates alone. Pretty snazzy.

Plus, the adoption of these types of innovations don't cost you a dime, so you gain the efficiencies of the enhancements without incurring a change order fee.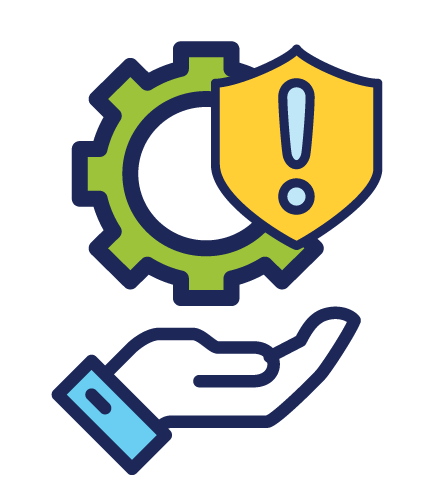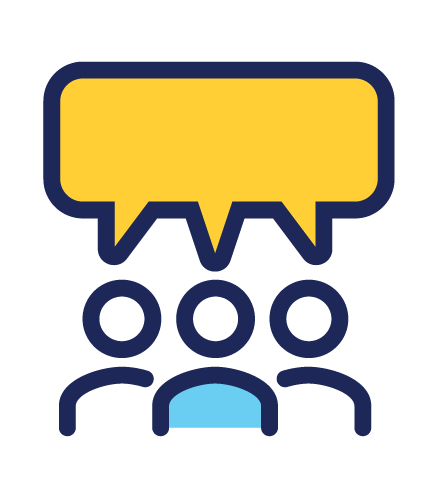 Employee Engagement and Productivity
According to one study by the Workplace Research Foundation, simply raising employee engagement investments by 10% can increase an organization's profits by $2,400 per employee, per year. This is just one example that shows it is worth your time to develop strategies to raise your employees' productivity.
Year-round Personalized Navigation: 

Our data-agnostic, omni-channel communication tools allow year-round engagement to be streamlined driving higher ROI for employer investments. For example, we have developed streamlined paths to help your employees active on non-electable employer resources that often go underutilized, such as employee assistance programs, telemedicine, or provider guidance tools.

We promote these services based upon indicative data to improve awareness at the right time. This is accomplished through our AI personal benefits assistant (Sofia), conversational flow, communication framework (text and email) and promotion of the most relevant programs and resources based on personalized information in Benefitsolver and our proprietary mobile app, the MyChoice® Mobile App.

Another example, if a employee interacts with Benefitsolver to enroll a new baby, we can provide additional information in the conversational flow with Sofia or proactively push messaging regarding other available programs, such as back-up daycare or breast milk shipping services.

We understand employees are often unaware of available resources or employers don't achieve the expected ROI of the programs offered. Our strategy behind what we call personalized navigation is to engage employees through a predictive experience where needs are anticipated. With this strategy, we expect increased engagement, improved ROI of third-party resources, and lower health care costs for clients, employees, and families.

24/7 Support: 

We live in a world where data is everything and exponentially increasing. We understand the importance of a simple yet elegant consumer experience that keeps pace with technology and the way individuals desire to interact with those technological advancements. Users expect instantaneous on-demand access, especially on mobile devices. Providing this access to benefits and overall Total Rewards saves everyone time and money. For those organizations who currently rely heavily on manual processes or legacy systems, immediate efficiencies are gained by enabling employees to access the right information at the right time. This reduces benefit-related calls to HR, enables a shortened enrollment period, reduces paper waste, and increases employee engagement and perceived value of total reward offerings.
Health Care Cost and Trend Management
Health care is typically one of the most expensive benefits for employers to provide, constituting 8.3% of total compensation for civilian workers in March 2019. 
In addition to the right information at the right time, we also support the right care at the right place for the right value, helping employees in the benefits selection process and activating employees into the underlying plans and programs you make available.
Best-fit Benefit Selection: 

Employees value having choice, yet are often ill-equipped to choose the best-fit health plan for their emotional, financial, and health needs. In addition to nudging employees into available resources during the year through Personalized Navigation, we also offer the MyChoice Recommendation Engine. We designed this tool to assess each employee's physical, emotional, and financial health to create a personalized benefits recommendation that takes into account the employer's full suite of offerings alongside the employee's holistic well-being. Aligning plan selection with employee needs reduces over-insuring and results in plan savings.

Supporting Benefit-ineligible or Inactive Populations: 

The MyChoice Market was created to help individuals not eligible for group coverage find affordable coverage when they need it, including part-time, gig, offboarded, or retired populations. Fully integrated into Benefitsolver, the MyChoice Market offers accessibility to affordable coverage options across medical, dental, vision, and more. This can provide substantial benefit to creating sustainability with your plans, stability in your workforce and a direct reduction to your COBRA expense.

Alternative Funding Arrangements and Strategic Relationships: 

Businessolver wants to help you get the most out of your investment in benefits, including the use of alternative funding and commissions. Additionally, we can leverage our strategic relationships in the areas of voluntary benefits and well-being that offer deeper integration for an improved employee experience, plan designs and competitive pricing.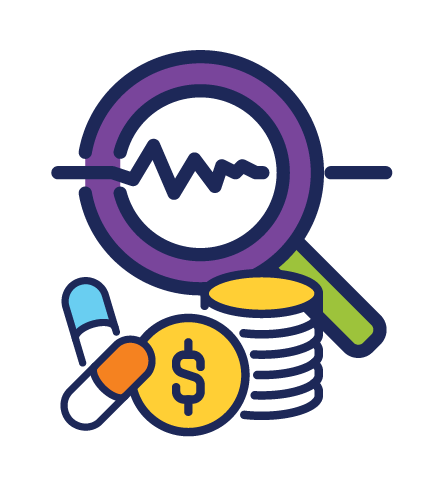 If you want to learn more about our offerings, or how we can help you in your benefits journey, book a call with one of our experts here: